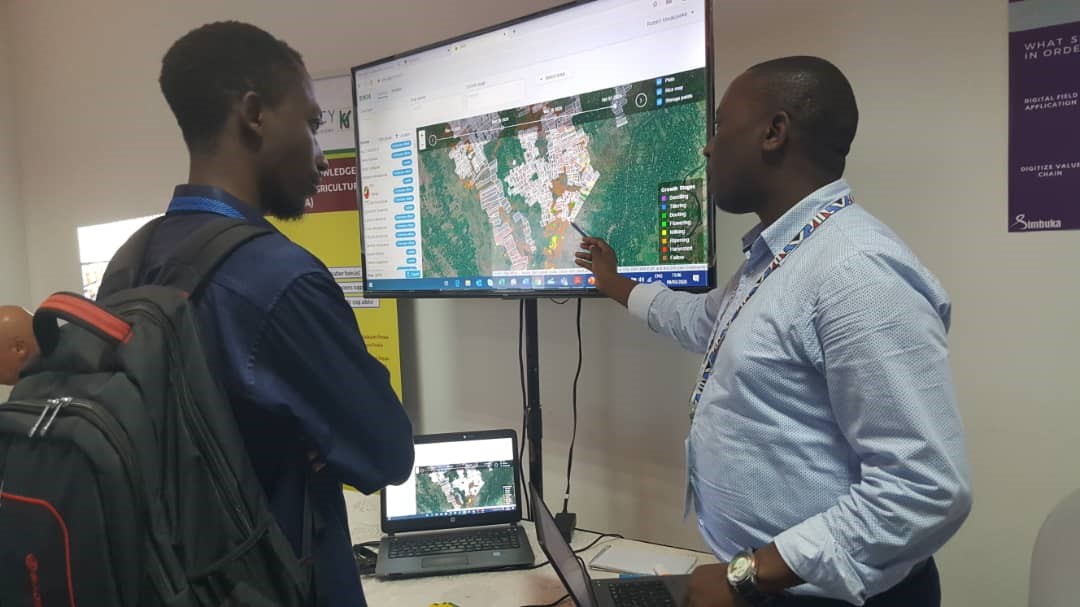 The SIKIA team was invited by the Dutch Embassy to demonstrate its product and services at the "House of the Future" at Innovation Week in Dar es Salaam.
Local representatives from Kilimo Trust and Milan Innovincy showcased SIKIA to a great number of visitors. A digital demonstration of our online IT platform called 'SAF' was given. The data is based on geodata, remote sensing data and field data and has been analyzed and converted into near-realtime rice maps throughout various stages of the growth season.
Both Dutch and Tanzanian businesses, government institutions and knowledge institutes visited the SIKIA stand which resulted in a fruitful interactive exhibition. The Innovation week went well as It brought some valuable connections and enabled us to increase awareness on SIKIA.